Frequently Asked Questions
THESE ARE THE QUESTIONS WE RECEIVE MOST FREQUENTLY. IF YOU DO NOT FIND YOUR QUESTION ANSWERED HERE, PLEASE FEEL FREE TO REACH OUT ANYTIME VIA ANY OF OUR SOCIAL MEDIA PLATFORMS OR EMAIL US AT INFO@MOONBEINGS.COM 
Do your products contain preservatives?
We use natural, non-toxic preservatives in our formulations as needed. Our oil-based products are 'preserved' with non-GMO Sunflower-derived Vitamin E to prevent oxidation. While other Aloe based, plant/water based products are preserved with Lactobacillus Ferment (rated a 1 by the Environmental Working Group), a natural and non-toxic broad spectrum preservative.
Are your products suitable for sensitive skin? Acne-prone skin?
Yes. Our products are designed to work for sensitive, stressed and blemish-prone skin. They were created by the owner Melanie and tested to be especially safe and effective just as she needs for her sensitive rosacea skin which is irritated easily.
Do your products contain essential oils?
Some, Moon Glow & Celestial-C have some essential oils while most of our products do not have essential oils or fragrance. We make sure that our formulations are safe, not layered with too many other oils (or ingredients) and that the pH is suitable and beneficial for all skin types without hurting the skin barrier. We suggest you always do a 48 hour test patch behind your ear if you're concerned about sensitivity.
What is C14-22 Alcohols (and) C12-20 Alkyl Glucoside?
This is the INCI listed ingredients in Montanov™L, an emulsifier derived from the sugar and fats from vegetable sources. This gives some of our products their creamy lotion texture. It also has clinical trials that prove its effectiveness. Montanov™ L is a non-ionic, liquid crystal emulsifier which produces oil-in-water emulsions. Liquid crystal emulsifiers create a lamellar or bilayered structure that mimics the lipid bilayers in our stratum corneum, which may help actives or lipids from our lotions penetrate our skin easier. They also help reduce transepidermal water loss as the lotions hold more water in contact with the skin for a longer period of time.

Montanov™ Lis a green synthesis emulsifier with ECOCert approval. It is 100% of vegetable origin and GMO-free. Green synthesis means that it is made without solvents, is ethylene oxide-free, preservative-free and biodegradable.
How much use will I get out of one of the serums?
Our serums last 75-90 days with daily use. How long the product lasts really depends on how much and how often the product is used!
What is the shelf life of your products?
Our products are at their most potent within 3 months of receiving them, but they are shelf stable for 12 months We recommend storing your products in a cool, dry place out of direct or indirect sunlight to extend their shelf life. 
Are your products vegan and/or cruelty-free?
Yes and yes. We are a PETA Certified Vegan and Cruelty-Free company. This applies to all of the ingredients we use, create as well as our products and our suppliers.
Do you offer samples?
Not at this time, but we're working on it! Be sure to get on our email list and you'll be the first to know.
Do you offer returns or exchanges?
We do not offer returns or exchanges. Please send us a message or an email with any questions you may have prior to placing an order. If you have any issue with your order, please reach out to us at info@moonbeings.com so we can help resolve it.
How does your brand give back?
We are part of the Carbon OffSet program that calculates our shipping carbon Co2 emission, charges us a payable tax that is then used to help stop deforestation. We also believe in serving the planet by offering a full recycling program at no cost or obligation any buyer/consumer of Moon Beings, LLC. 
How Do I Recycle My Bottles?
Request a free ship back at recycle@moonbeings.com with no obligation for purchase. 
1. When placing your request, tell us which product(s) you are returning. 
2. Within 48 hours (during business hours and not including holidays) we will send you a paid postage via email you can print and ship with.
3. Give yourself a pat on the back -- you just made the planet happy and made a difference! We thank you!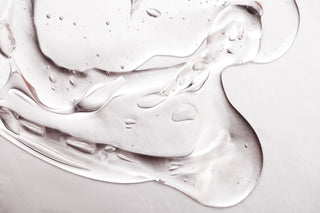 MOON BEINGS SKINCARE
THE ALTERNATIVE
THE ALTERNATIVE SKINCARE LINE YOU'VE BEEN WANTING IS HERE.