WHAT IS THE MOON BEINGS MISSION?
We are on a mission for healthy skin & healthy planet. 
Moon Beings believes in generosity, equality and giving back to our planet. As part of our philosophy beyond skincare, it is that space mirrors the beauty of Earth and the stewards we can be inspired to be. The moon runs our tides, our planet and affects every human on planet earth. While water sustains life for us all, they both unite us all. 
Our inclusive ethos statement –
"One Moon. All Beings." 
--Melanie Tritt, Moon Beings Founder
WE ARE NON-GENDER SPECIFIC AND GREEN
All of our unisex inclusive products are bottled in recyclable glass and packaged inside an upcycled compostable box. We are partners of the Shopify Carbon Offset Program and we are Carbon Neutral. 
THERE IS NO LIFE
WITHOUT WATER 
We are partnering with Water.org, an international nonprofit organization dedicated to solving the global water crisis.
Moon Beings is proud to support Water.org to help families around the world get access to safe water. With each individual box unit purchase, we donate $1.00 to help provide 4 years of access to safe water to someone in need.
Your purchase has impact and matters!
ABOUT MOON BEINGS & FOUNDER & FORMULATOR, MELANIE TRITT
Hi! I'm Melanie, the creator of Moon Beings. I wanted to introduce myself! I grew up in Los Angeles most of my life with childhood experiences living in the deserts of Arizona and birthed in Washington, D.C.

In 2018' our family moved to Temecula, California - a small bustling winery & artisan community in Southern California, to be closer to nature and slower living. I love to cook, to be emersed in nature and music narrates my life. Not only a woman owned sole proprietor company, I'm also a mother of a special needs child with Autism, a natural healer Reiki Master & Advanced Formulator of Cosmetics.

After years of research and working with estheticians, studying ingredients, and developing my own unique multi-benefit formulations combined with clinical testing, Moon Beings was launched. We have grown from 5 product offerings - to an award winning brand. Now offering a full line of 12 products of targeted skin care that's naturally retinoic without the irritation of an over-the-counter synthetic Retinol or Tretinoin prescription Retinol experience.

I've carefully formulated all our products to be concentrated, multi-beneficial and highly efficacious - even for the most stubborn and sensitive skin. Even those who use prescription and / or synthetic retinol can boost their results by using Moon Beings skincare in combination due to its Phyto-advanced formulation and plant sterols. 

Not sure where to start? We offer support in choosing the right products for you through our free consults and virtual chat support during our business hours of operation. 

Experience a different skincare - Moon Beings, Where skin & space meet beautifully. Your purchase makes a difference! Be part of our mission!

With love, from your skin & Earth steward,
Melanie Tritt -  Founder & Formulator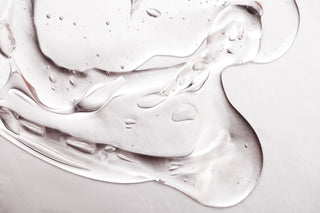 MOON BEINGS SKINCARE
THE ALTERNATIVE
THE ALTERNATIVE SKINCARE LINE YOU'VE BEEN WANTING IS HERE.